Playing as Valentin Schmidt, you're tasked with solving a murder in the little town of Wolpertshofen. Although Wolpertshofen seems like a peaceful place, the more you learn about it, the less that holds true. A Barvarian Tale: Totgeschwiegen puts you in the dangerous position of trying to solve a murder, without adding yourself to the body count.
Wolpertshofen
We're taken back in time to 1866 Bavaria. Developing in a small, some would say idyllic, provincial village. Is it all just a façade for something more sinister? The villagers seem to be on edge as you poke around asking questions. Questions that not everyone wants answered correctly. Some that are willing to make sure you don't find the answer by force.
Gameplay
Playing through A Barvarian Tale: Totgeschiegen is designed to develop in whichever way suits you. Based on classic pen and paper games, your stats will be put up to the test with skill checks.
As a detective your whole purpose is to track down clues. How you take care of that is up to you. Will you upgrade your charm and sweet talk the villagers or will you dump those points into strength to help defend yourself as you uncover secrets.
However you choose to approach the situation, decisions will influence the investigation.
A True Barvarian Tale
Although most games would be satisfied with saying "it's based in Barvaria, that's good enough, active Fungus studios did not want to follow that. Real effort was put in to help exude the Barvarian charm in terms of both the original Barvarian voice work or English with a Barvarian accent. Recorded multiple ways to help create as much of a Barvarian feel as possible, but don't worry, there are subtitles.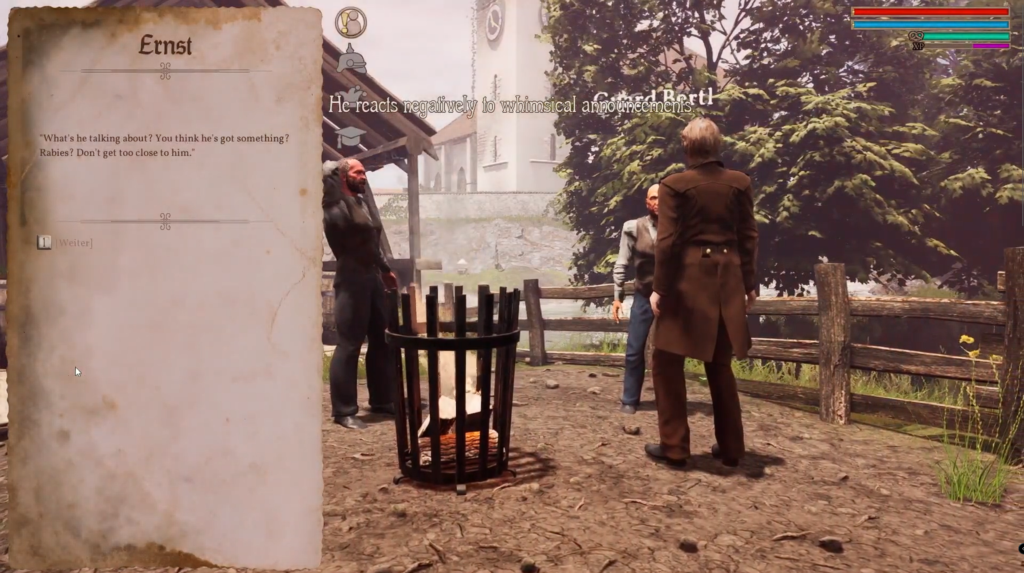 You can find out more about the game on its official website or on steam, don't forget to bookmark it while you're there as it releases on February 2
Keep an eye on Active Fungus Studios through their own social media streams at twitter, instagram, facebook, discord, tik tok, twitch and youtube.
With the start of a new year, why not get a new calendar! We've taken the classic calendar (boring) and gamified it for a much more exciting experience. Learn more about it here.

The best way to keep on top of those things you don't want to do is to turn it into a game.