We don't normally have multiple parts to a review of a game but this game warranted it. Its absurdities not only cause the review to be split into Part 1 and Part 2. It also spawned the creation of Playthrough Journals – documenting our experiences session by session with a new game. This game is really something else.
Delving into the second act of Inscryption was automatically less appealing than the first act. The gameplay was completely different from the first act. A lot more akin to the old, top down, Super Mario World games. It didn't have the flash and flair that kept me captivated in the old Mario games. What it did have was the captivating story that kept me wanting more.
I HAD to work my way through the map to find out what was going on. After getting past the awkwardness of learning a semi-new game it was enjoyable. Not as fun as the first act but still a lot of fun. More importantly, the story kept progressing at a good pace leading into a great third act.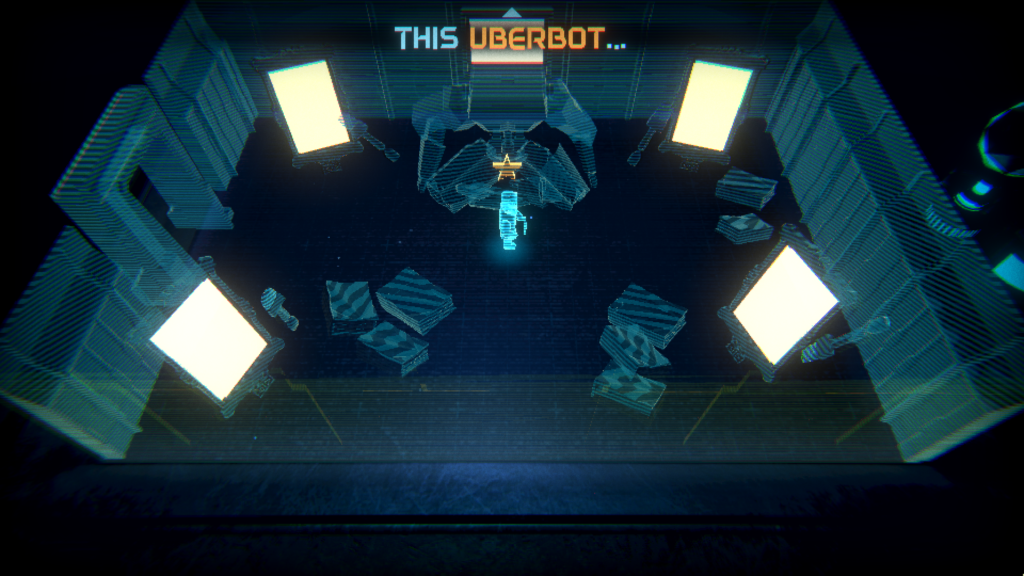 The third act really did a great job of bringing you back to what made the game so much fun in the beginning. The biggest difference being that you're no longer facing off against Leshy. Instead you're attempting to work your way through P03's world. There are definite ulterior motives behind what he's set up that honestly scared me for a split second. It really points towards just how well thought-out and written the game was.
Without giving too much away, you again have to work your way through a lot of struggles just like you did against Leshy. Building your deck and getting better at the altered game style takes time and patience. Eventually you'll be able to work your way to the end.
There are kind of two different endings to the game itself. The in-game ending and the "real world" ending. This whole time you've been seeing "the Lucky Carder's" video clips about the game. He's the subject of the "real world" ending that I speak of. Now both endings are interesting but one is significantly more satisfying than the other. It almost felt as if the less satisfying ending was finished the way it was just because no one really knew how else to finish it.
Now I was gifted the game but I sunk 14 hours into it. I would have gladly payed full price for it. Especially since I know I will be playing it again and again. Hopefully there ends up being some DLC for it in the future so that I can justify sinking time into it all over again. The card game itself would be a great concept if it could be turned into a competitive online game.
Although it throws you through a bunch of hoops that you won't expect, it never gets old. Inscryption definitely deserves the following that it is quickly amassing.
TLDR
Inscryption is a crazy game with a lot of twists and turns that will keep you on your toes. If solving puzzles in a mystery type game speaks to you then this is right up your alley. Even though I've managed to work my way through the whole game it still lingers in my mind dragging me back for more. I'm sure it'll get you too.